Banners

A big area calls for a big statement. And that's exactly what we deliver with every banner we print.




Brochures

With professional design and printing, our brochures are sure to sell. From the big idea to the small details, our team has years of experience to get the job done.




Business Packages

Shouldn't your stationery be as unique as your business? Give your company an engaging brand identity through professionally designed letterhead, envelopes and business cards.




Design

Your business is too important to rely on beginner design. Let our pros handle the concept, design and layout of your piece, and give every design the credibility it deserves.
Is your project ready for production? Are you still kicking a few ideas around? Do you need to budget for your next project?

Whether it's an existing order or new, we can make the process simple and easy.

Our online file transfer system allows you to easily send us a file.
Full Service Digital & Offset Printing in Rochester
Welcome to Ultraprint Corporation!
Rochester's full-service printing company.
At Ultraprint, we provide printing the way you want it, when you want it. With a combination of state-of-the-art, high quality digital printing equipment and our own proprietary expertise we are able deliver custom branded company internal printing collateral and marketing material that convert shoppers into paying customers. We work with nearly 400 companies who require the quality that we provide, the confidence that things will done right and the peace of mind it will be ready on-time - plus we have the ability to offer a wider range of quantity options - without sacrificing quality or value.
With over 45 years of experience, we can handle any job—business and promotional printing, stationary and letterheads, posters and signs, color copies, photo prints and much more.
Take a look at all of our printing services or contact us to work out the details of your project.
---
5 Super Springtime Marketing Ideas
Posted on 03/12/2018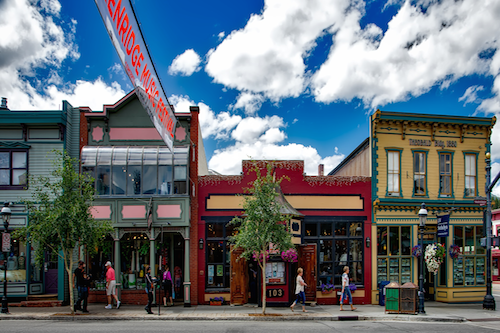 The sun peeps out from just behind the clouds, while the last few layers of snow slowly begin to melt away. Springtime has officially begun, soon to be followed by the warm embrace of summer coming just around the corner. For business owners and professionals, this means it's out with the old season of marketing and in with the new.
The seasonal shift brings with it a shift in marketing. Consumers feel restless as they shake off the cold of winter and embrace the upcoming sunshine of spring. How can businesses and individuals best reach out to consumers during the new spring season? Luckily, we have five super springtime marketing ideas to get you started.
1. Practice spring cleaning.
When it comes to springtime, a business is like any other household—out with the old and in with the new through some good ol' fashioned spring cleaning. For professionals, spring is the perfect time to evaluate current products, services and marketing campaigns and see how they have fared over the cold winter season. This includes items such as your website, programs and even holiday sales. For those which might not have received the greatest return on investment, consider tossing them out and drumming up some new ideas for the spring and soon-to-be summer seasons.
2. Bring people together.
With the sun out and the weather quickly warming up, consumers are just itching to throw off their winter sweaters and get outside to bask in the springtime sunshine. The best businesses and marketers know how to capitalize on this. Bring people in the community together and get them involved with your business by hosting local events, sales and promotions. If the seasonal weather permits, do what you can outdoors to bring people together and enjoy the day's rays.
3. Work in tax season.
As you might already know, springtime means tax time. Marketing expert Sujan Patel says, "My top tip is to incorporate tax theme into your marketing strategy for the spring. That could be as simple as reference that it's tax season or as complex as having specific deals or offers." Work tax season into your marketing efforts over these next few weeks to draw consumers in and encourage them to utilize that ever-coveted tax refund.
4. Run a new social media campaign.
The new spring season is also the perfect opportunity to run a social media marketing campaign. Whether it's through Facebook, Instagram, LinkedIn or Twitter, utilize social media to share more about the business's spring sales, interesting spring graphics or upcoming spring events. Like practicing spring cleaning, use this time to oust the old social media efforts and integrate a new, more effective campaign for the season.
5. Embrace the holidays.
Finally, spring has plenty of holidays and big events to use in your marketing efforts for the next few months. This includes St. Patrick's Day, the first day of spring, Passover, Easter, Earth Day, Cinco de Mayo, Mother's Day and Memorial Day, just to name a few. And let's not forget the famous March Madness. Embrace these holidays in your marketing efforts. For example, run a social media contest surrounding a holiday, share a holiday sale or run a holiday email campaign. Whatever you decide to do, mix up your marketing efforts by embracing a holiday and using it to promote the business full-force.
Springtime is quickly coming upon us, which means it's time to integrate those beautiful rays of sunshine with your marketing efforts. Try out these five super springtime marketing ideas next time you want to run a campaign and see how your business blossoms this spring.